First up, a massive thank you to everyone that made it down to a Percolate party last year. Whether it was one of the 200-person loft shows, our biggest ever event at Studio 338, any of the amazing festivals, our debut Amsterdam outing or helping us celebrate a grand old 3 years in November – we're blown away by the atmosphere every time.
We didn't really get involved in the annual end of year list-making bonanza – but after sharing so many amazing moments with you lot, we thought it only right to hamfistedly attempt to compile a few 2015 highlights. So, ahead of our first party of 2016 at Corsica Studios on Saturday, here's a handful of records we lost our collective marbles to last year – or at least those we can remember…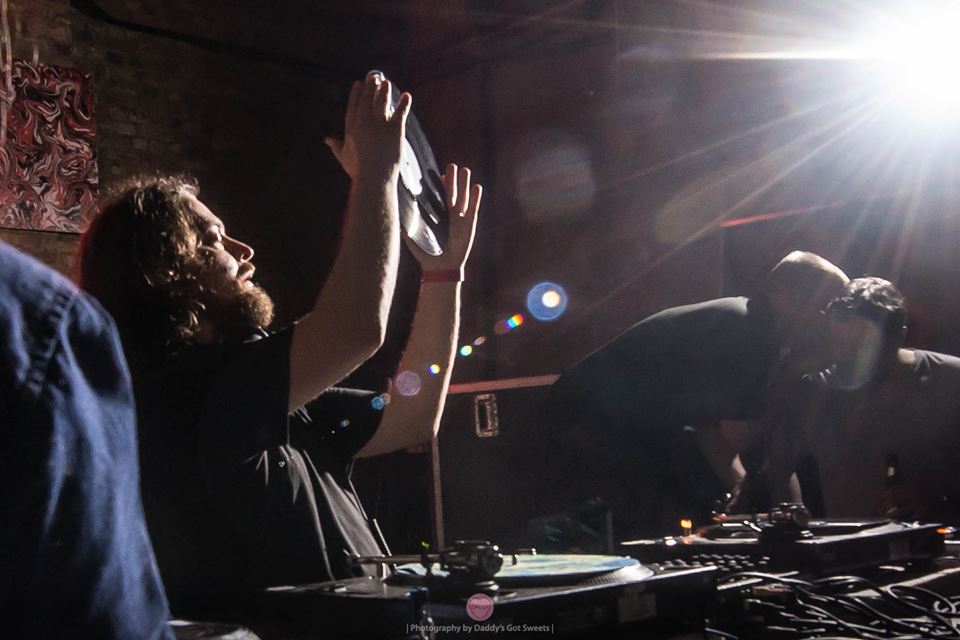 Prins Thomas | Hardfloor – Acperience
at the Steelyard w/ Sound stream, Glenn Astro, Face & Heel, Krywald & Farrer
'Twas a cold, cold February night under the arches at Cannon st. Glenn Astro got the place moving with some killer off-kilter house and hip hop flavours, before Frank Timm a.k.a Soundstream well and truly heated the place up, serving a sublime selection of disco-house grooves – as Frank does (exhibit A – Inferno).
Yet our pick of the evening has to go to Prins Thomas – his show stopping masterclass of a set culminated in Hardfloor's Acperience 1 – the face-melting acid-workout to end all acid-workouts. Stormer!
---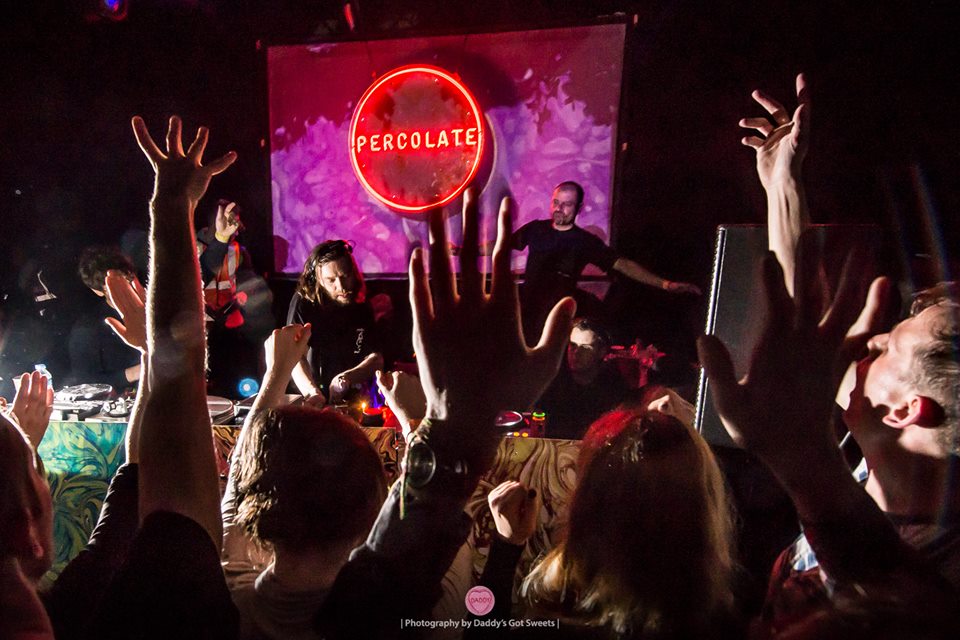 Gerd Janson | Cece Pensiton – Finally
at Shapes w/ Funkineven, Fort Romeau, Mark E, Krywald & Farrer
April's Shapes party saw Robert-Johnson's resident genius Gerd Janson in town. Stepping up after a raucous Funkineven session, he rolled through 3 hours of slow-burning disco-tinged cuts (with Fort Romeau watching on in disbelief). We could've picked any of Mr. Janson's sublime selections but then this happened at 6.05am…Those first piano chords rang out over Shapes, the relatively restrained Janson broke a smile, pulled a few moves and was done.

---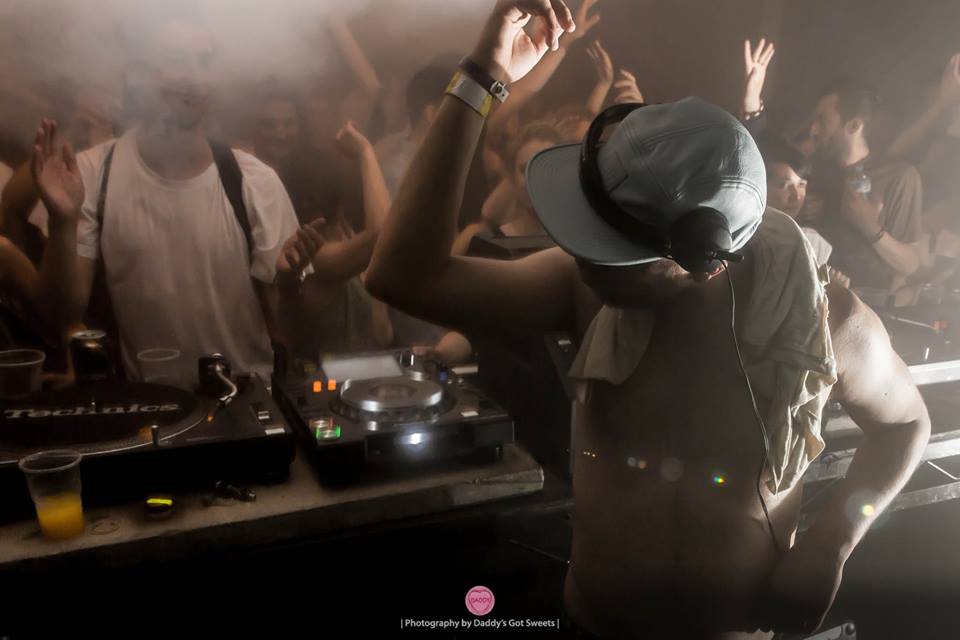 Tom Trago | Tom Trago – Use Me Again
at Shapes w/ Midland, Joey Negro
It's just one of those tracks. Lay it on for a dancefloor anywhere and serious damage will be done. A sweatbox cellar, a big festival stage, your local Tiger Tiger, etc etc. That said, played to an incredibly sweaty warehouse in a no-holds-barred romp of a set by the hand of its creator (sans t-shirt) – we reckon achieved another level of special.
---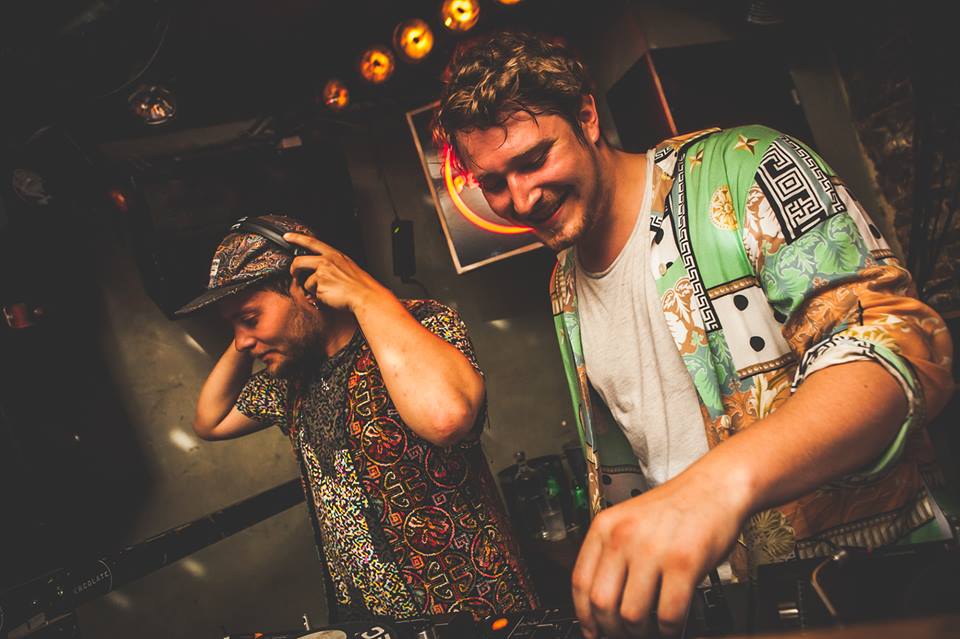 Krywald & Farrer | General Ludd – Woo Ha
Percolate Amsterdam at De ClubUp w/ DJ Caspa, Martin Lucas, Sova
Our first foray into the scene of a city very close to our hearts. 'Dam regular DJ Caspa treated us to his trademark upfront grooves with a seriously bumping classic house & garage set – but the reaction of the night goes to (a rather vibey-shirted) Krywald & Farrer dropping General Ludd's Woo Ha. Roll on round 2…
---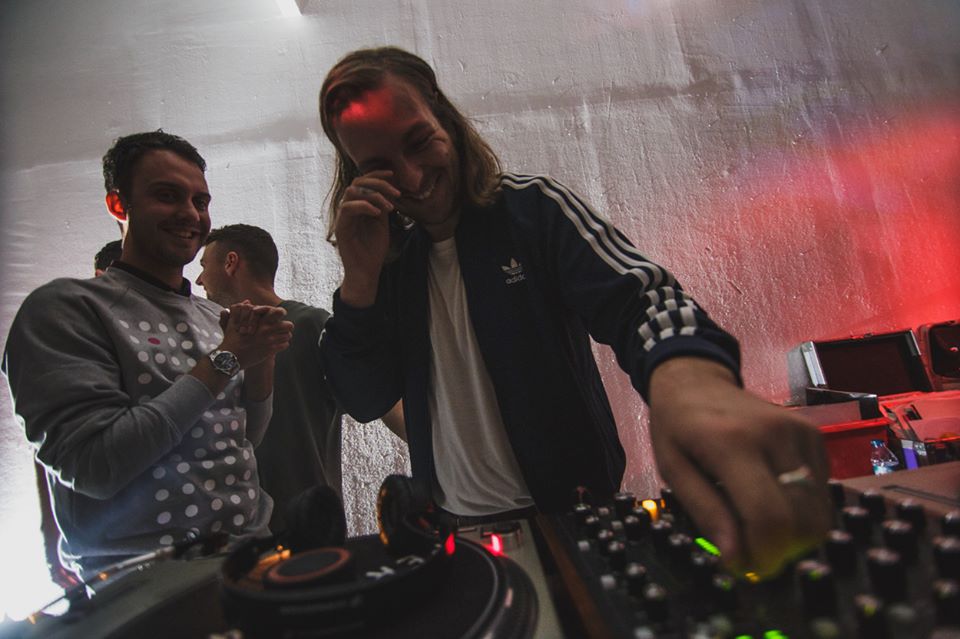 Leon Vynehall | Talking Heads – Once in a Lifetime
at Studio Spaces Loft – Leon Vynehall [all night long]
In September, Leon Vynehall took over one of our favourite small venues in the capital – the Studio Spaces Loft. Leon in control all night for 200 people was always going to be something to behold, but he blew even the highest of expectations out the water…
The last half hour was a victory lap, initiated with this Talking Heads classic. 200 in the dance, 7 hours deep, collectively losing their shit. The simple pleasures.
---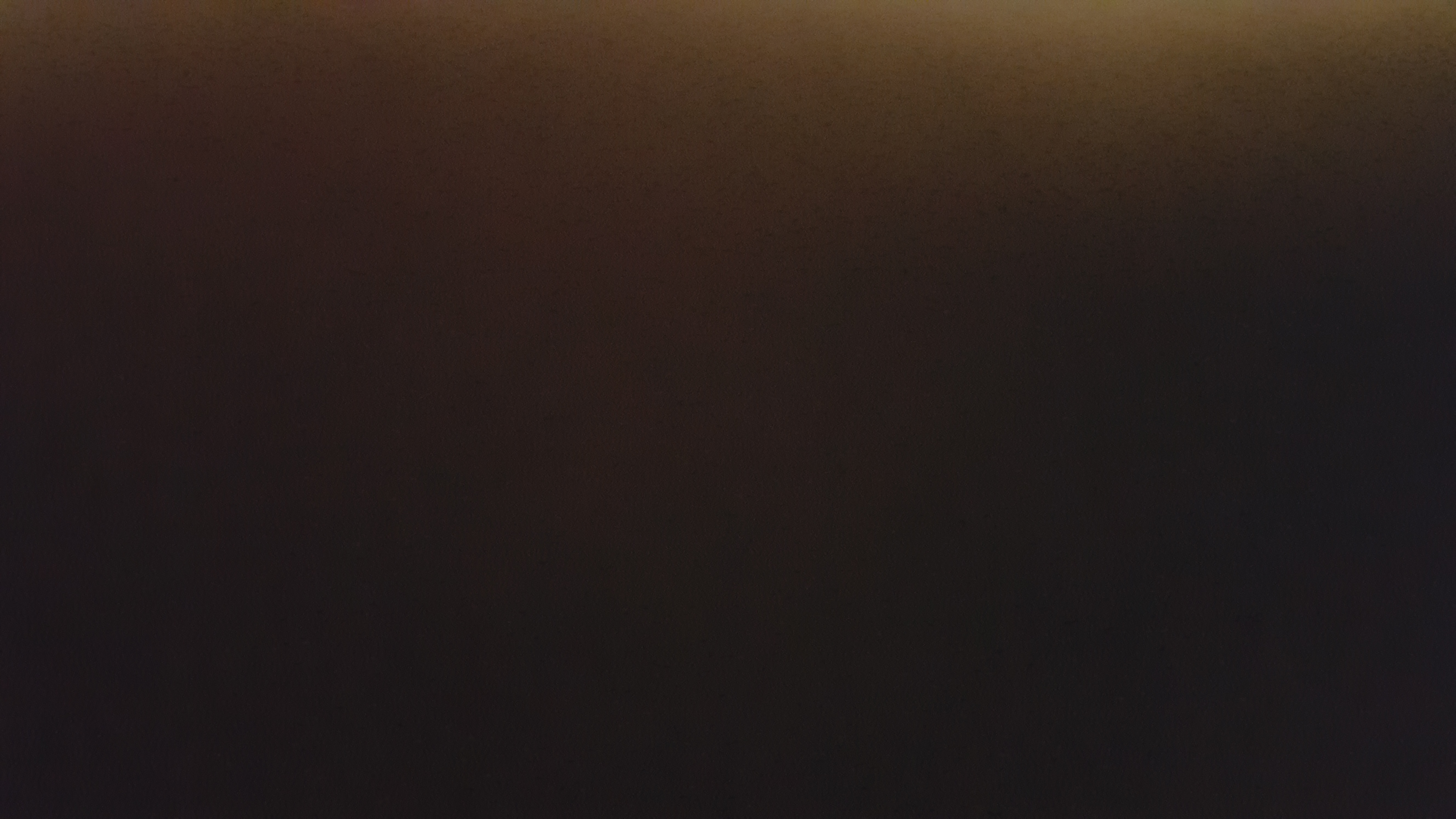 Florian Kupfer | Detroit in Effect – R U Married
at Dance Tunnel w/ MermaidS
We haven't really got any photos from this one – it was a dark, sweaty, disorientating mess.
L.I.E.S man Kupfer came down, got joyously weird and left us with this. Ace.
---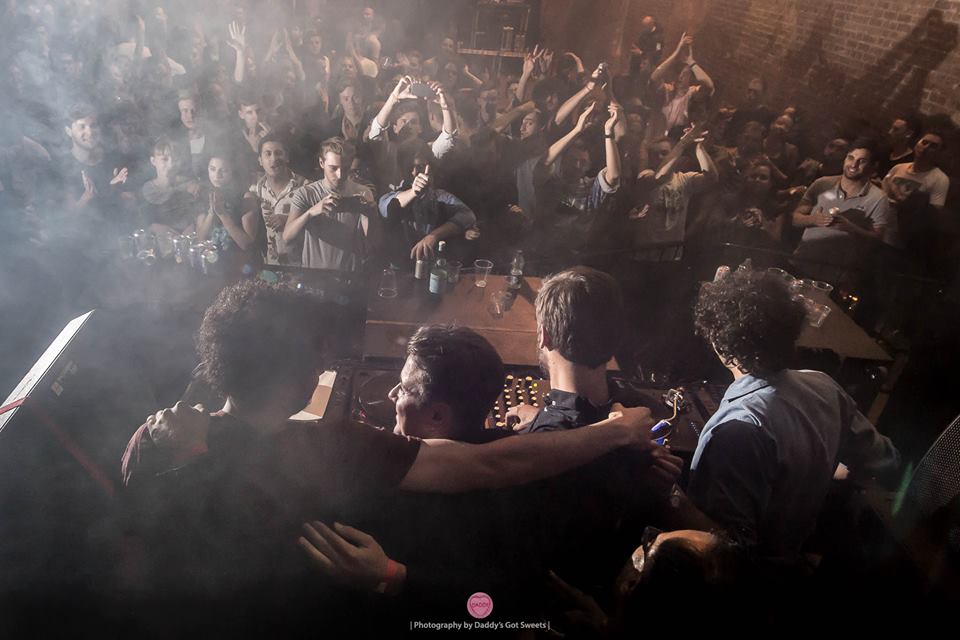 SE62 | SE62 – True Force
at Village Underground w/ Jeremy Underground, Brawther, Tristan da Cunha
There's a special place in Percolate's heart for the My Love is Underground family. Jeremy played our first birthday back in 2013, and September saw him return – with crew in tow – to celebrate his label's 5th. The boys went back to back all night long under the glistening disco ball – our pick has to go to the lovely Yura aka SE62 for shutting Village Underground right down with True Force – a solid gold stomper.
---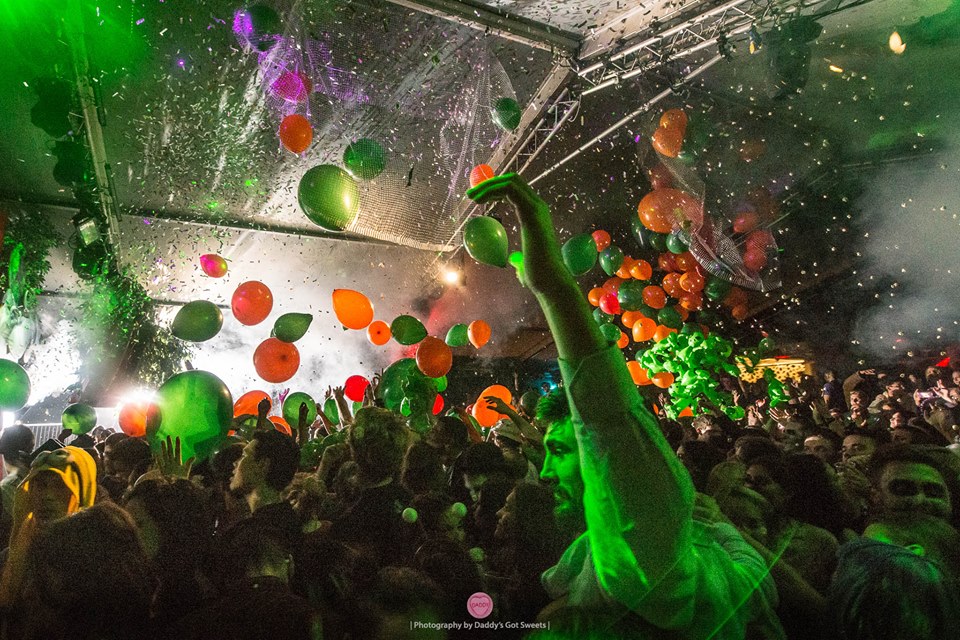 Christopher Rau | Analogue Cops – Vampire Killer
Attack at the Premiere at Studio 338 w/ Moodymann, Space Dimension Controller, Lobster Theremin, Krywald & Farrer
Halloween highlights were aplenty; Moodymann dropping ol' dirty bastard, SDC bizarreness, Lobster Theremin dismantling the loft. Christopher Rau's warm up was a real treat though – his segue into Analogue Cops' Vampire Killer our favourite. Raw, playful and driving…


---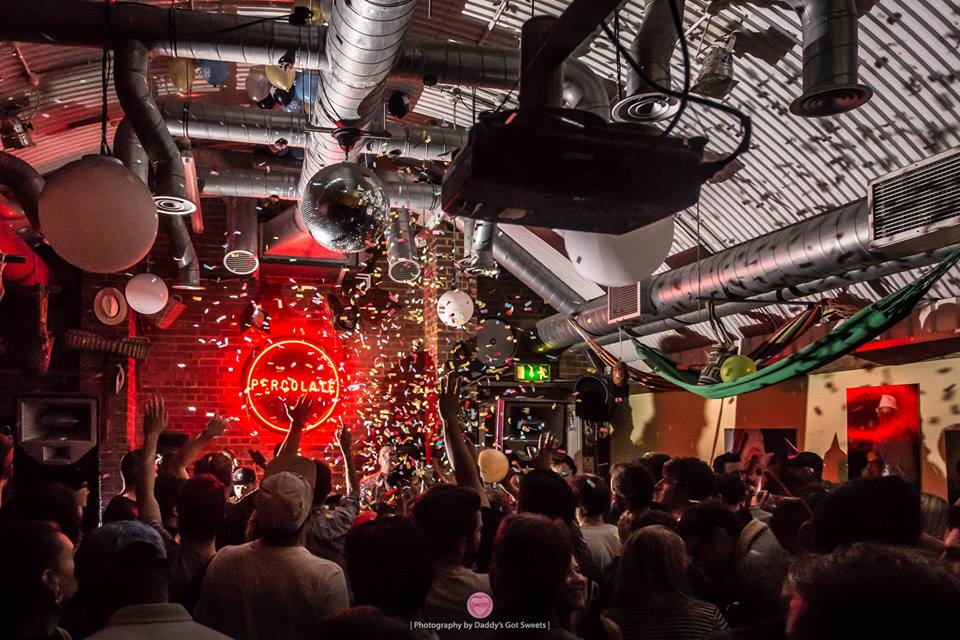 Dark Sky | playmodul – Null Vier (B1)
Percolate's 3rd Birthday at Corsica Studios w/ Andres, Marquis Hawkes, Mosca, K15
This one really felt like a Birthday party. The Krywald & Farrer-curated Colombian was bathed in house party vibes all night, Mosca got seriously eclectic in Room 2, but things really got loose when Dark Sky took over from Andrés in the main room. It was tough not to draw from the outrageous one-two-three punch of Four Tet's KHLHI, AvH's You Don't Know Me and Garnier's Man with the Red Face – but this playmodul cut gets our pick purely on number of hands in the air…
---
Bonus: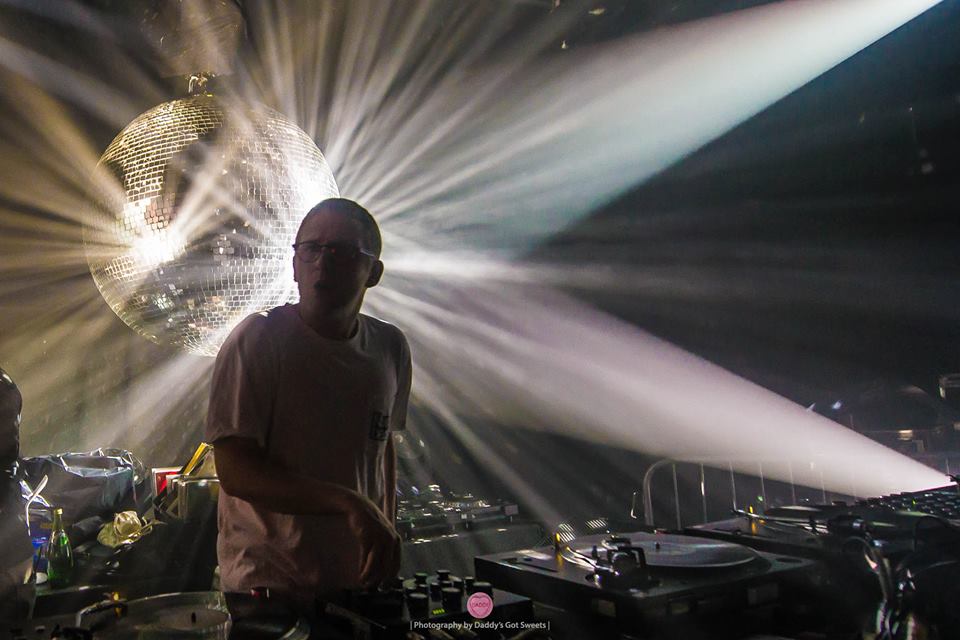 Floating Points | Gay Marvine – HYH Jazz Interlude
NYE at Shapes w/ Levon Vincent, Tama Sumo, Krywald & Farrer
This one's technically ineligible but had to be included – the first track we heard in 2016…and was pretty damn good way to start.
Looking forward to a whole host more in the year to come…We're kicking off 2016 on Saturday with Juju & Jordash, Borrowed Identity and Dauwd – More info here.
Check our full series here featuring Crazy P, HNNY, DJ Sprinkles, Gerd Janson, Job Jobse, Harvey Sutherland, Lobster Theremin, Tin Man, Dungeon Meat & More…