One of our main aims with Percolate Open Air was to make sure there was clear, crisp, weighty sound across the site. Both The Face and The Unit are bespoke designed stages – and we've drafted in our go-to sound dons RSH Audio to provide the custom-designed aural delight across both.
We caught up with RSH Director Joe Haycocks this week, for a quick chat about what they have in store:
Tell us a bit about the soundsystems you're using for Open Air?
We are using d&b audiotechnik systems for this show – they give fantastic scope when it comes to providing even coverage and predictable results, with incredibly accurate, precise sound.
How is it going to work across both stages?
The sound will be set up at the front on both stages, which allows for the most directional control. We'll be flying the main stage PA, and stacking the PA on Stage 2; height helps with overcoming lots of the problems you face when it comes to soundsystems!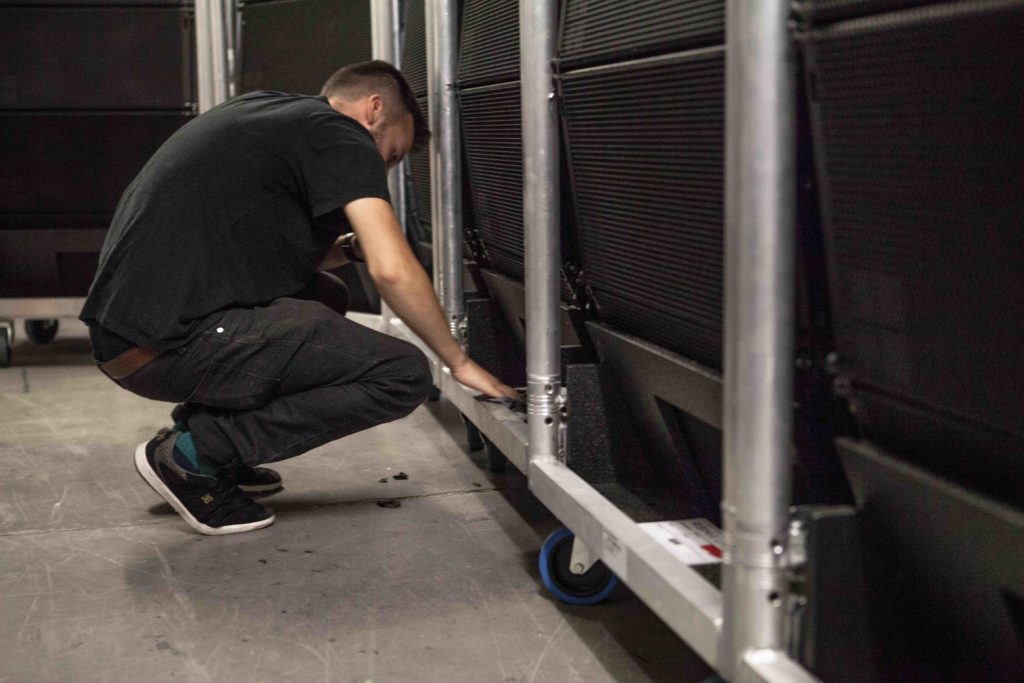 Sound-wise, are there any quirks of the site?
As with most of London, there are residents to take into consideration. We have designed both soundsystems to focus their coverage very directionally, especially in terms of low frequency.
They're set up to provide an even coverage front to back, while not travelling too far off-site – the d&b technology gives us great control over that.
Finally, how is it going to sound?!
We are using very modern audio kit; capable of genuinely accurate sound reproduction. This means even when we aren't able to hammer a soundsystem out at 'club' level – we can get even, full frequency coverage across a pretty large audience area – which is the most important ingredient for 'good sound'.
The aim is for it to sound as similar as possible for every attendee; whether you're 5M or 30M back from the stage. There's some clever design in the subwoofers we use; Cardioid Technology helps to cancel out the sound behind the stage; it's very impressive how a Triple 21″ Sub can almost sounds like it's off from backstage, while still delivering lovely deep bass out front!
For more on RSH Audio – check out their Facebook page here
Final Release tickets for Percolate Open Air can be found here