It's been just two and a half years since Lobster Theremin surfaced. In that time the label has clocked up 22 releases, spawned two offshoot editions in BLK and WHT, as well as two sub-labels, Mörk and Distant Hawaii, and even found the time to set up a distribution arm (Lobster Distribution), looking after close to 100 other labels' interests.
Since LT first popped up on our radar, and having hosted 3 shows with the crew since – we've become entranced with not just their unique brand of smudged techno, but the powerful visual aesthetic that envelopes everything the label touches. In order to explore further, we thought we'd delve into the lobster pot and have a root around – with guidance from founder/owner/visionary, and all round top crustacean, Jimmy Asquith.
"The label tends to grow with myself and the artists and people around me and how we experience life. It's not just music, it the human relationship and really lobster is kind of in it's own lobster pot just bubbling away".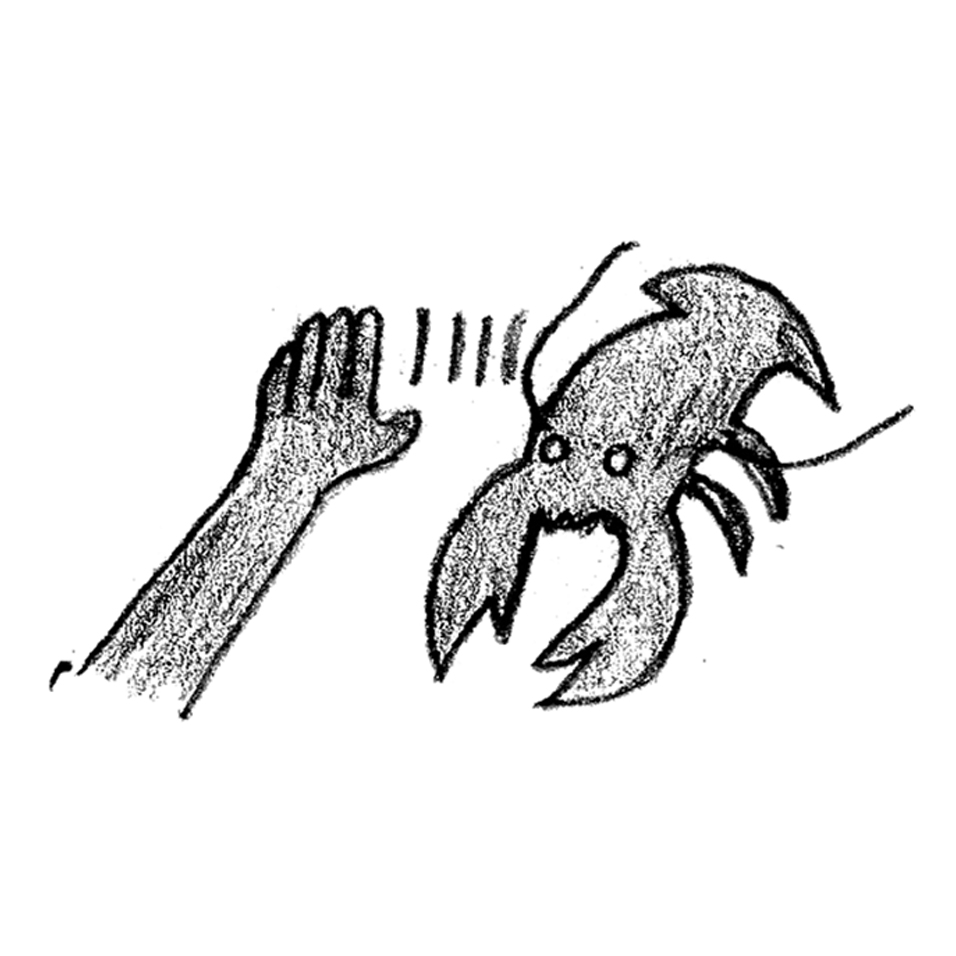 The name was conceived after an in-joke between Jimmy and a friend took a peculiar turn towards the sea-creature/musical instrument fusion. The unforgettably literal logo followed, becoming the label's visual calling card and adorning all marketing, merch, flyers & even packing tape. Initially a rough sketch of Asquith's shown to a friend to draw up, it has come to embody the raw, playful and studied-effortlessness of the label's aesthetic.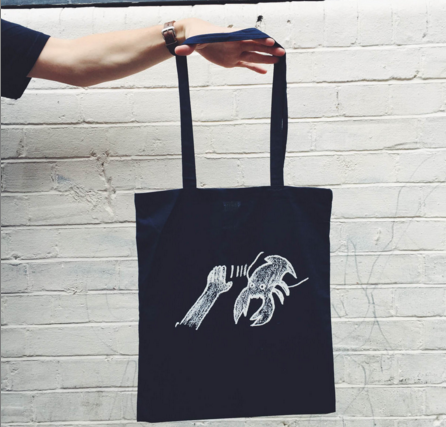 It sets a relaxed tone for much of LT's online presence, and while tongues can be found firmly in-cheek more often than not, the records fast stacking up in the label's catalogue are anything but. A fluid concoction of the unrefined, raw and occasionally thrashing, interspersed with luscious melancholy and a knack for just the right amount of lean toward the experimental – it's a thrilling selection with absolute credibility running through each and every idea.
møndãys ???? pic.twitter.com/g5siWaJzwb

— Lobster Theremin (@lobstertheremin) March 14, 2016
Rome GON get it ???????????????????? shame to be playing same time as Karenn but get to see Silent Servant ???????????????????? pic.twitter.com/ZuVQB75Hhv

— Lobster Theremin (@lobstertheremin) April 2, 2016
JA: "The light-hearted side of lobster tends to be the logo, social media and how we voice ourselves to the public but when it comes to the art we like to make sure it has a sincere impact in some way. Although the LTFIRE001 release was pretty funny. It was a really bad stock fire background behind the lobster in the centre, with a pixelated, badly cropped screen-grab of someone putting out a mental fire, as a sticker."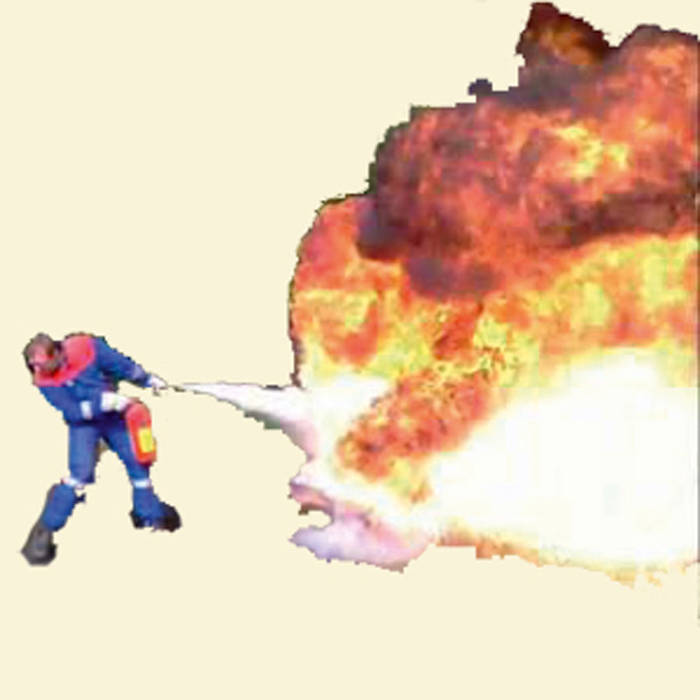 'Fire in the hole!!!! One-sided 12″ for Record Store Day 2015 in a matte white sleeve with flamethrower sticker, stock fire centre circles and black paper sleeve. Top-loading vinyl opening for easy club access'.
When a new swathe of vinyl collectors can now exist without ever stepping foot in a record store. It's interesting to consider the road to buying an LT release – from the in-jokes to release notes and gratuitous usage of emojis – as an experience with some of the presentational quirk & curatorial flair you might associate with a great record shop – albeit a Web 2.0 update.
While labels tend to push releases uniformly through the usual online channels (Facebook, Twitter, Bandcamp) few give you much in that arena grasp hold of, or an identity to buy into.
That said, underlying the buoyant social persona the entire operation is, naturally, founded on a serious relationship between fantastic records and their physical accompaniment — where LT's concerned that means artwork for the sleeves and vinyl centres, any inserts, track descriptions and the colour of the wax itself, if not customary black.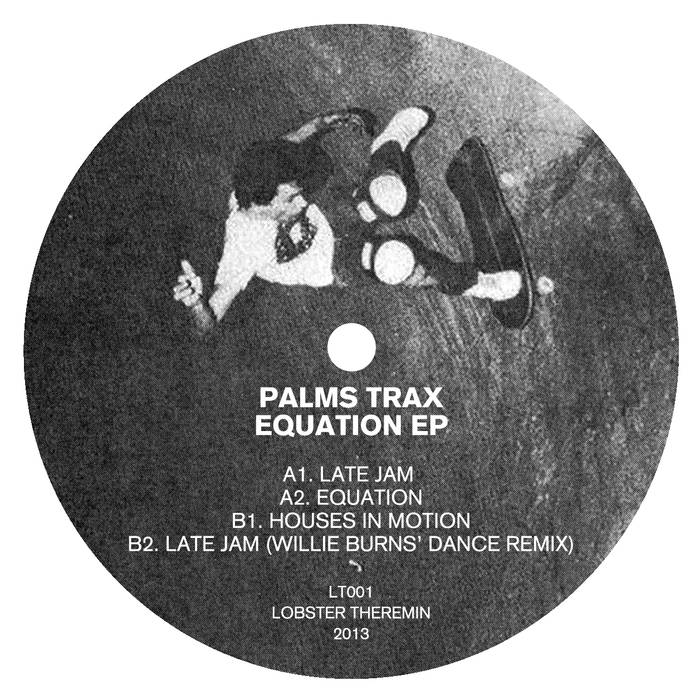 "LT001 is back in action.. Pressed at RAND this time and packaged in a full artwork reverse-printed matte sleeve and on smokin' black, dark grey and transparent marbled vinyl. 2015 edition landing!"
JA: "It's a fairly organic process, usually born out of an overall creative feel or vision for the release. Most (releases) are a pretty long process and I tend to bounce ideas with the artist, drawing from their own tastes and relationships with the tracks and musical content to try and produce something that doesn't just reflect the music but has some level of nostalgic, emotional or artistic depth"
Scaning LT's catalogue (via bandcamp) — it's a mixture of mysterious photographic, illustrative and art pieces, sharing more a feeling/sensibility than any discernible artistic thread.
JA: "For most (releases), it's a case of choosing the right image for the full sleeve and centres plus any inserts. I tend to have the final say as long as the artist is happy. (Cecilia Martinez) Teti helps me in this process with plenty of input and she also does all the technical side for print/web etc — including trying to keep my brain in one place at once".
"The images and photography tend to be taken by the artists themselves or their friends, myself, or are licensed from external artists".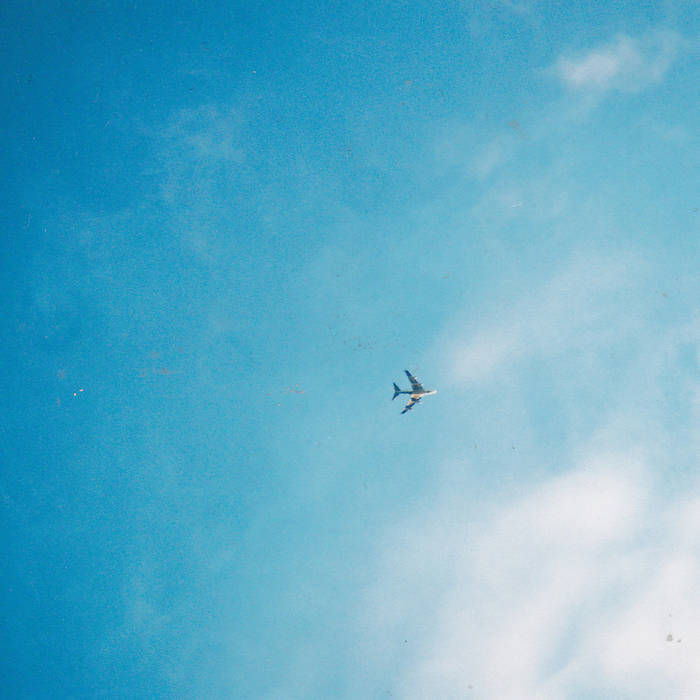 "Groove-baiting 12″ vinyl repress in a full-colour reverse-printed matte sleeve. Thawing the winter frost with deez summer jams!" (Photograph courtesy of Sam Bush)
It's this creative and considered approach that elevates each release to become a truly exclusive piece of multimedia; the music conceived and produced by the artist (Producer/Engineer), and the physical packaging, envisioned together with the label (Jimmy/Teti/colleagues).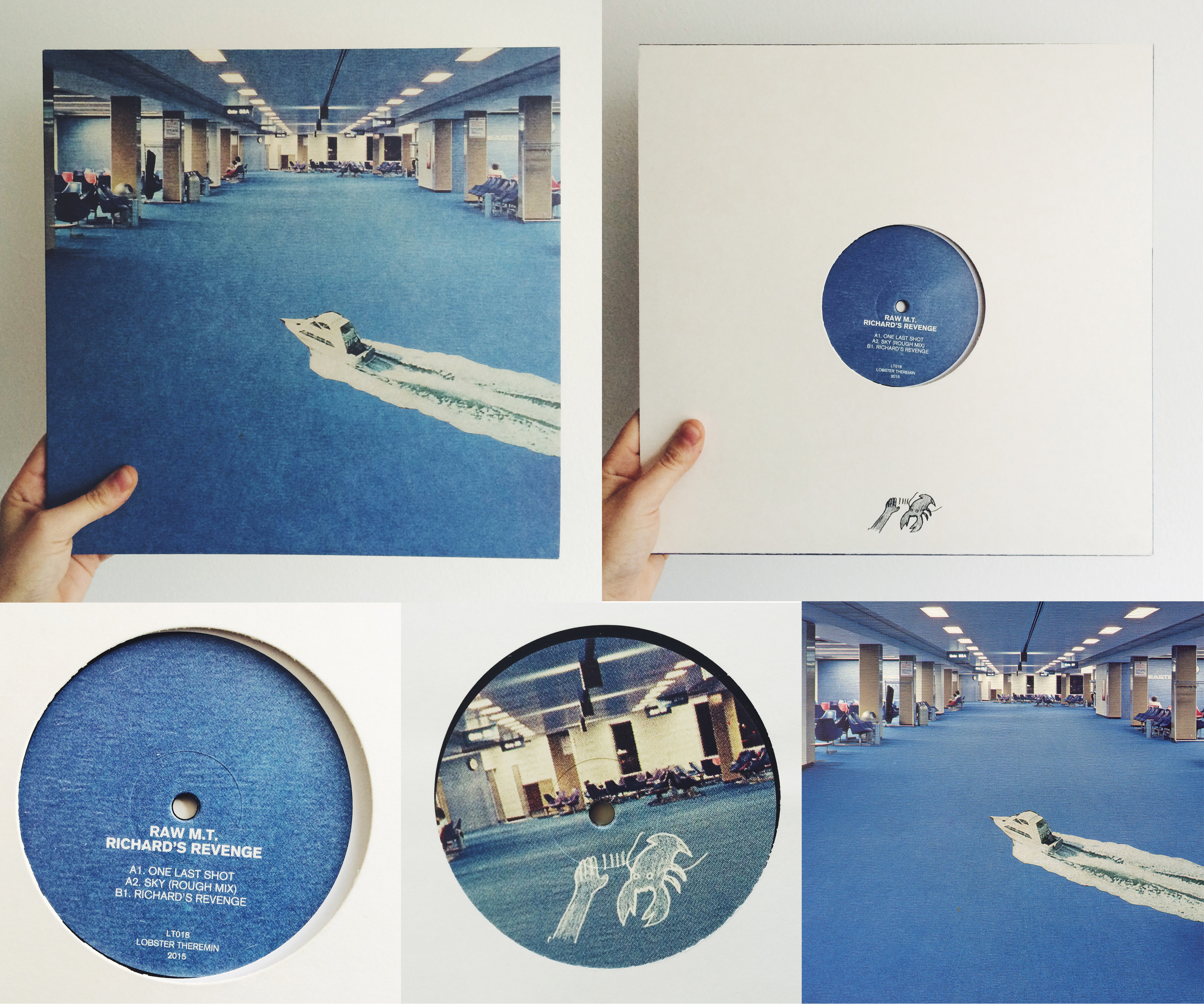 "Raw as hell, Music Theory-tested 12″ slammers in a full printed matte sleeve". Original collage image by Richard Vergez / Design by Cecilia Martinez & J Asquith
Meanwhile, the recently conceived sub-labels, Mörk and Distant Hawaii seem to have branched off with similar aplomb – one burrowing deeper, the other sprouting upwards…
JA: "Mörk is very much a B&W label that draws off mostly photography. It's just a general feeling that is evoked by the music on that imprint. But each release I think is well represented by it's associated image. The one we've done for MÖRK010 is great as it is a visual representation of shifting delay used in dub techno (which is the general genre/mood of the release) and it has a series of people at ever-increasing distances standing in the sea.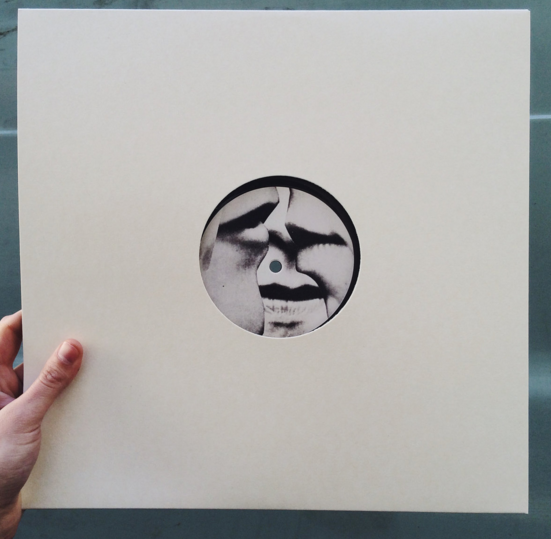 nthng '1996' (LTMÖRK003)
JA: "Distant Hawaii tends to lean more on the tropical side of things, both in its design and musical curation. We have an unnatural love for palms and tropical plants so greenery usually makes an appearance in some form. The HAWAII002 is actually a photograph taken just down the road from where I live in Clapton".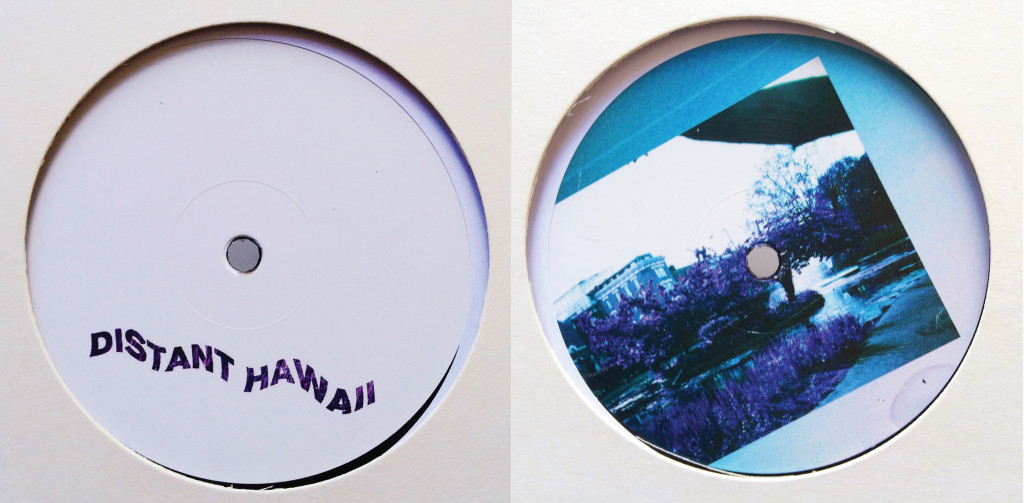 HAWAII002 DJ Sonikku
Defining LT's sound is difficult on paper, its catalogue traverses genres and a broad spectrum of sounds, but inarguably there is a sonic & visual aura that is unmistakably lobster. Whether that is by careful design or down to instinct, as with a lot of what they do, it's hard to tell.
JA: I think I had a lot of ideas bottling up for quite some time whilst working in events as opposed to doing something as purely creative as putting out a record, and these, along with certain humourous elements and how my artistic taste grew, lead to where we are now".
"I think also the way artists were getting inspired and the music people started to really dig after the initial effect of labels like L.I.E.S., TTT, Dekmantel, Warm Sounds, Workshop, Firecracker, M>O>S etc. really helped to provide an exciting framework and really a movement that people could get behind".
"All labels have their own signature. I suppose maybe because our house isn't overly fruity, or "just the right side of the line" we hope (laughs). Our techno has melodies or qualities that make them easier to grasp for non-techno lovers whilst also being tearing, and the electro/ambient is pretty rich and luscious, it allows people who don't necessarily grapple with all these genres to find a place to nucleate their interest from, and to then be able to enjoy a wider spectrum of electronic music. However, that's not to say we don't challenge people or push the boundaries of what's expected or acceptable. The Black Patterns LP alone is a testament to the more experimental side of Lobster".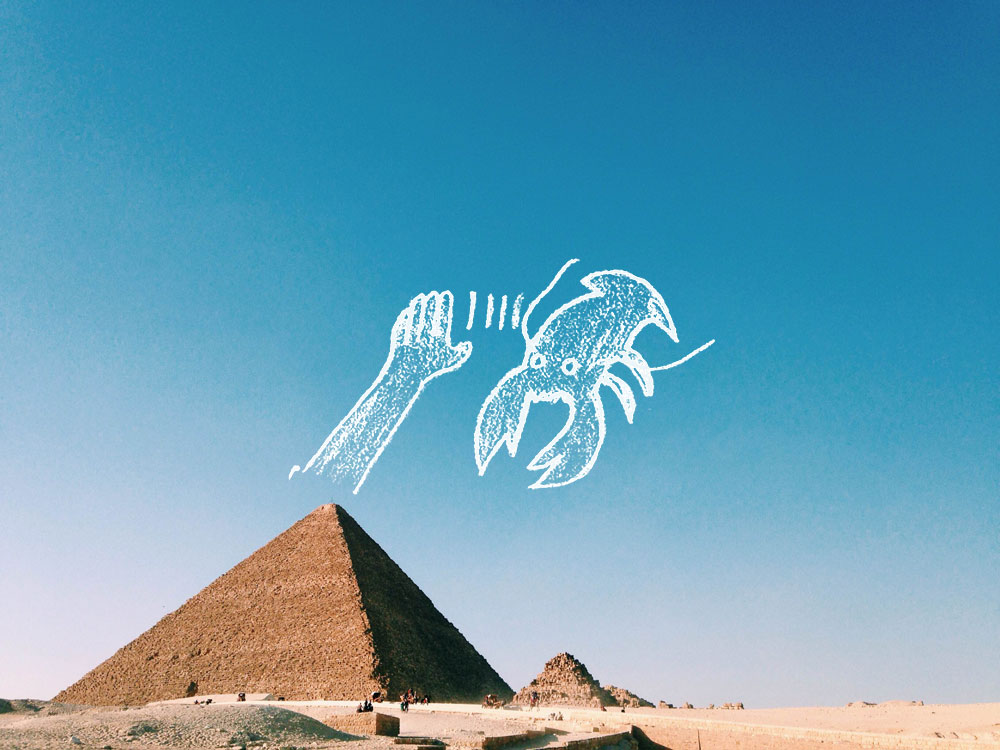 When you consider the scope of the LT operation, as it is today, it's a wonder how they have managed to stay on course musically, artistically and elsewhere. Jimmy's final comments reveal just how organic and fluid an environment he inspires.
JA: "The label tends to grow with myself and the artists and people around me and how we experience life. It's not just music, it's the human relationship and really lobster is kind of in it's own lobster pot just bubbling away".
"This year there is certainly a massive theme of euphoria and OG EM/rave aesthetic running through the releases and I attribute this to me finally starting to emerge from a bit of an emotional blackout I had a few years ago after a couple of family bereavements (SIC). This, coupled with some other tough elements in my life put me in a pretty dark, numb and lost state.
"The opposite side of that situation was that I was left just enough money by both my grandparents to press two extra releases for Lobster (002 and 003). There wasn't anything else I should have used that for and in the end, looking at the current success of the label and how things have gone, I kinda hope I made them proud in some way that they basically enabled me to grow this to where it is today."
My family and very close friends are the biggest inspiration. It sounds clichéd but it's true. And the proudest moment so far was playing Panorama Bar with my mum and dad there. You can't put experiences like that into words and you can't explain why they have such an impact. The important thing is to feel and move on, and keep going. Things can change for the better; it just takes a lot of energy and a lot of time".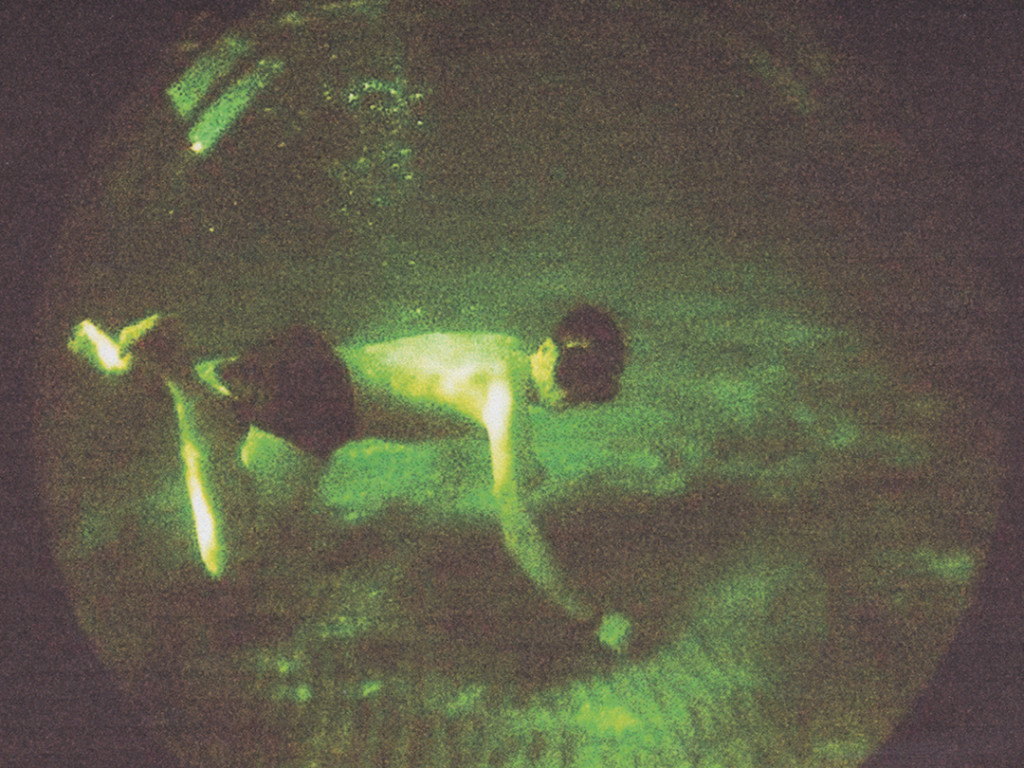 Jimmy's BR Press Photo
Big thanks to Jimmy Asquith for making this happen.